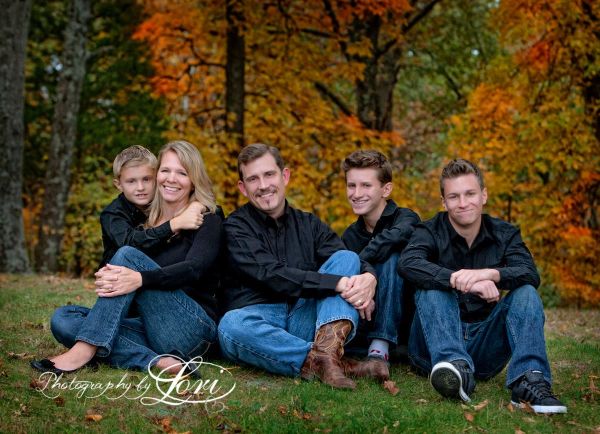 Mike Absher
Chairman of the Board
I was born and raised in Southern Illinois. I grew up in a "car family" on both the maternal and paternal-side as both of my grandfathers and  both parents were car dealers. I started working in the shop as a custodian starting at age 12, and worked at the dealership until graduation from high school.  
I graduated Marion (Illinois) High School and then attended the United States Military Academy at West Point New York with the intention of being a career Army officer. I ultimately left the Academy and the Army voluntarily and returned home. As a 48 year old, I wish I could talk to my 18 year old self and take back that decision as I regret not staying and serving my country. That experience though has instilled in me a profound respect for those that have served! I then enrolled in SIU-Carbondale and graduated with a Bachelor's degree in Business Administration with a concentration in entrepreneurship. I worked at the family dealership throughout my college years as a warranty administrator and service writer. 
Upon graduation, I was employed as Parts and Service Director, sales manager, used vehicle manager until I left the family company in 2003 to start a software firm named DealerWare LLC selling F&I Menu Selling software to car dealerships. We were very successful and this was the wildest ride of my life. We ultimately were endorsed by American Honda and were in the process of rolling out our software to the Honda dealerships nationwide, when our biggest competitor decided to take me out. And so, they did, and I sold DealerWare in 2006 to DealerTrack, Inc. 
I decided to get back into the business I missed so much and purchased Marion Ford, Inc in my hometown. I have since purchased three other dealerships in Marion, IL; Harrisburg, IL; Paducah, KY; and Madisonville KY, and that has evolved into the Watermark Auto Group. I most recently opened a used car dealership in Harrisburg, Illinois. 
I have played the trumpet for nearly 38 years, and enjoy every opportunity I get to play in a brass quintet with some friends from high school and college. I also enjoy woodworking, and have lots of cool equipment that is really dangerous, but I never turn on because I am too busy in the car business. 
I have been married for 24 years to Cheryl, who is a licensed non-practicing attorney. We have three sons aged 20, 17, and 13. 
I am retired from service on the Southern Illinois Healthcare Board of Trustees and as President of our local school board, and was sworn in as Mayor of my hometown of Marion, Illinois on April 22, 2019.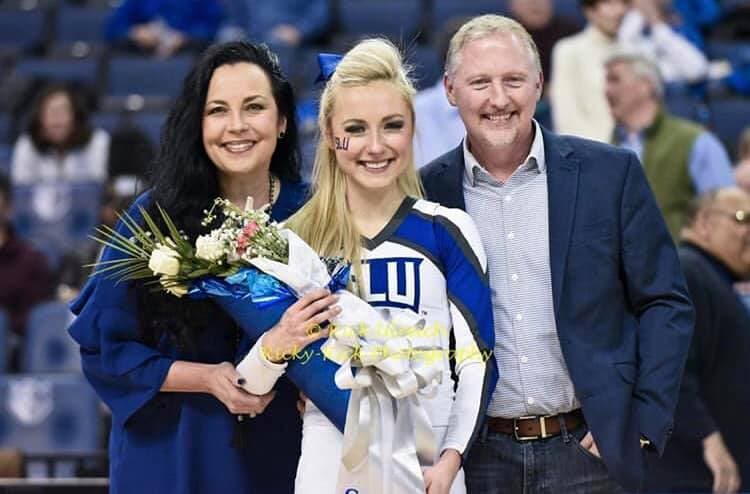 Brad Poole
President
Brad is originally from Alliance, Ohio.  He moved to West Frankfort, Illinois,  in 1981 and graduated from Frankfort Community High School in 1987.   After high school, Brad attended and graduated from John A. Logan College and then transferred to SIU-C and graduated with a B. S. in Political Science with a minor in Psychology in 1991.  Brad has worked at the Ford Hyundai Lincoln dealership in Marion since 1992, and there, he has held the positions of Salesperson, Body Shop Manager, Sales Manager, and General Manager.  In April of 2013, Brad became partners with Mike Absher when Nissan of Marion became a part of the Watermark Auto Group.  In 2019, Brad became the President of the Watermark Auto Group while continuing to serve as General Manager of Watermark Ford Hyundai and as a partner at Watermark Nissan of Marion.    Brad has been married to his wife Melanie since 1991, and they have one child, Mackenzie.  Melanie taught English beginning in 1990, where she started her career in Cobden Unit School District 17.  In 1994, she took a position with Marion Unit 2 at Marion High School and served as an English teacher at MHS for 25 years.  She retired in 2019.  Their daughter Mackenzie is currently a medical student at Saint Louis University School of Medicine.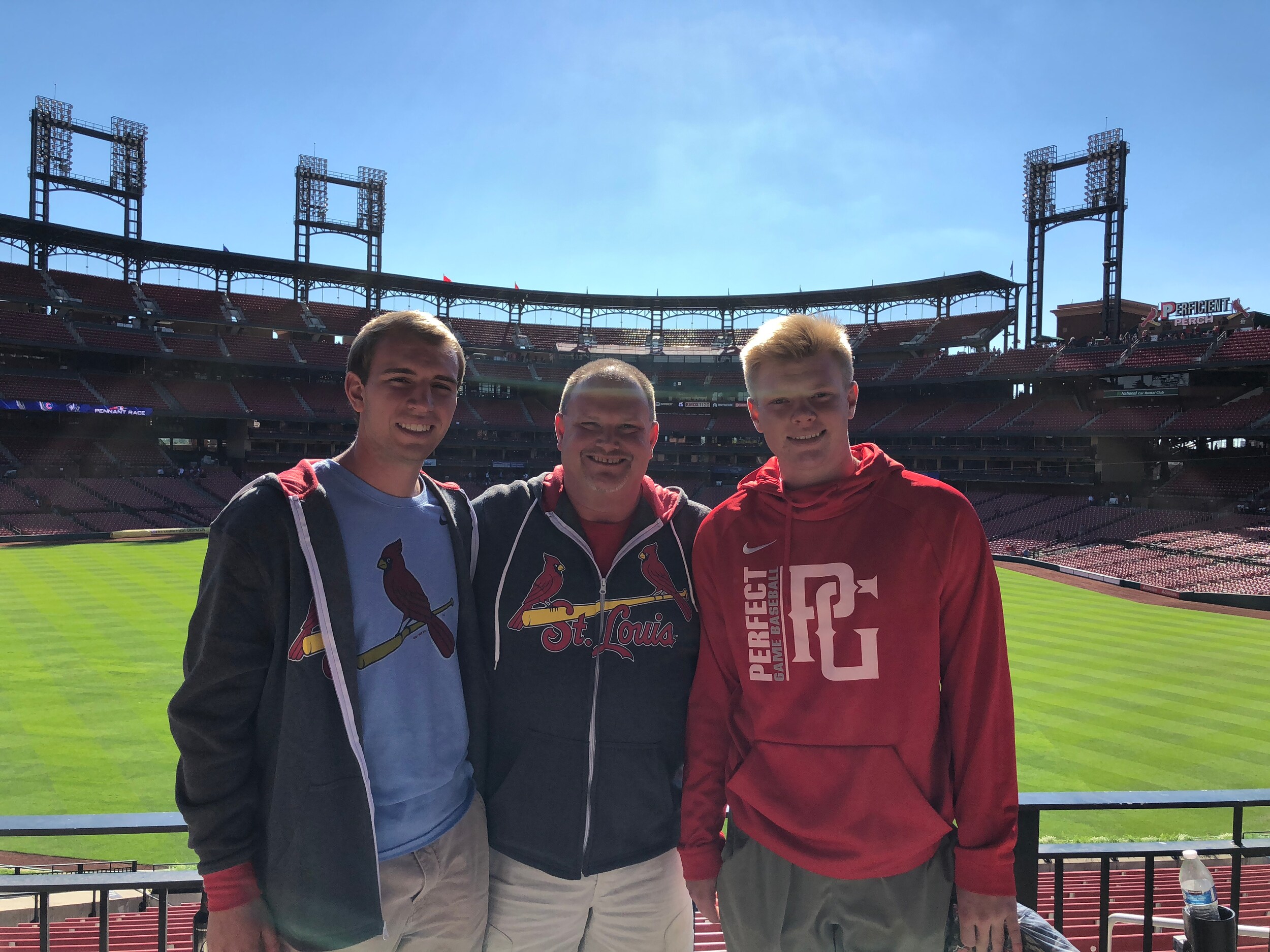 David Griffin
Executive Vice President
David was born and raised in Marion.  His first job in the car business was at age 16 sweeping the shop and washing cars at Absher Motors and he continued to work there throughout college.  After graduating from Millikin University, David moved to St. Louis, worked at the Federal Reserve Bank and earned his MBA from St. Louis University.  In 2007, he moved back to Marion and helped start Easy Street, the in-house finance company at Watermark. Along with that role, he now oversees the accounting, financial reporting, HR and IT operations for the company.  David has two sons - Jake and Josh. Jake is a student at the University of Southern Indiana and Josh attends Marion High School.  David and his boys are huge baseball fans and are on a quest to visit all the Major League parks!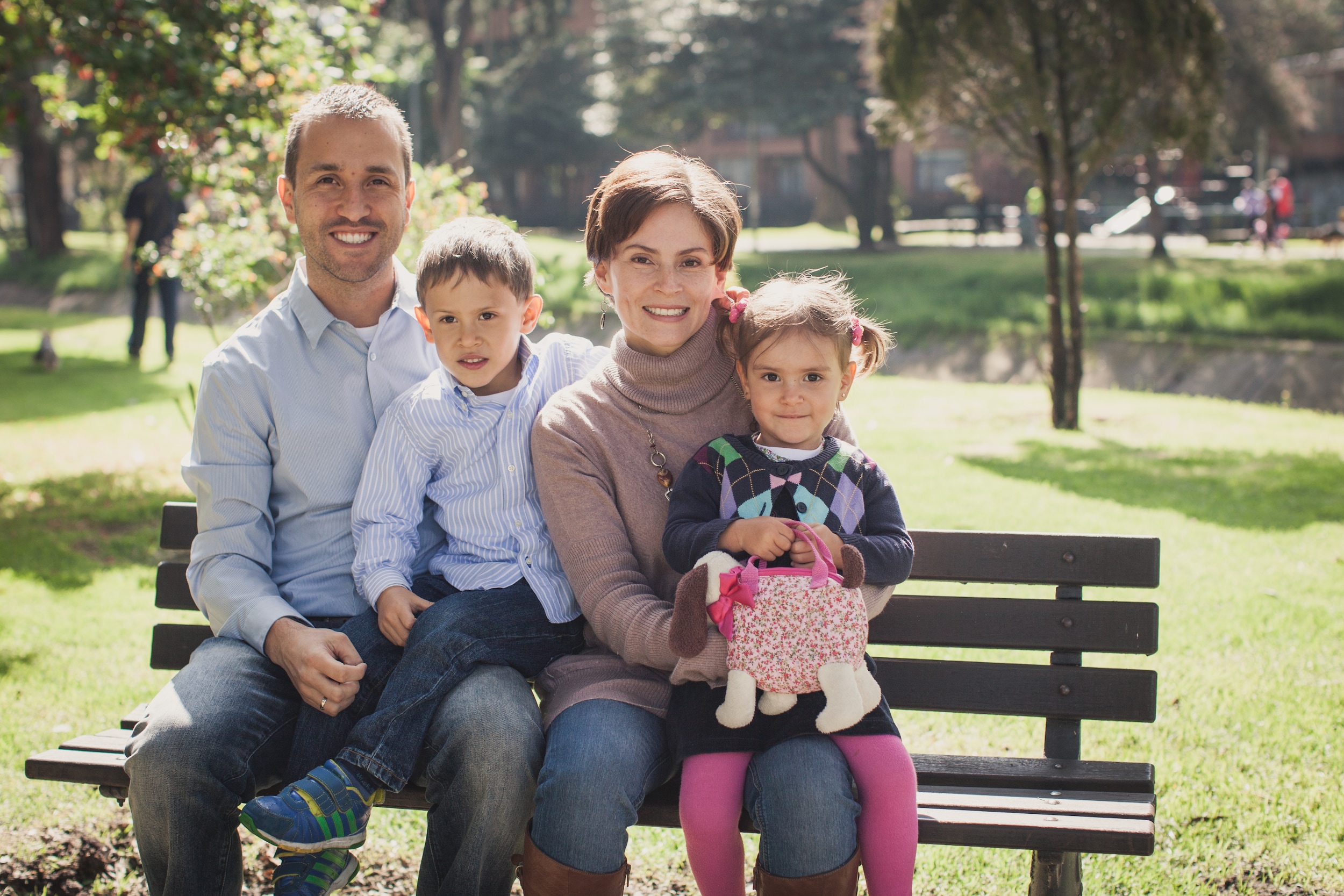 Juan Pablo Gonzalez
Chief Information Officer
Juan Pablo, or JP as everyone calls him at the office, was born and raised in Bogotá, Colombia (South America). He recently immigrated to the U.S. with his wife and two kids, and settled down in Marion. Although officially employed with Watermark since October, 2015, he has been developing software for the company since 2012, and has worked with Mike since around 2001.Officially licensed as an Industrial Engineer, JP has worked with software throughout his career, and did his MBA with an emphasis in MIS. He was also recognized by Microsoft as a Most Valuable Professional for Microsoft Excel, an award given to less than 100 people around the world.He loves to travel, a passion he shares with his wife, photography, technology and spending time with his family.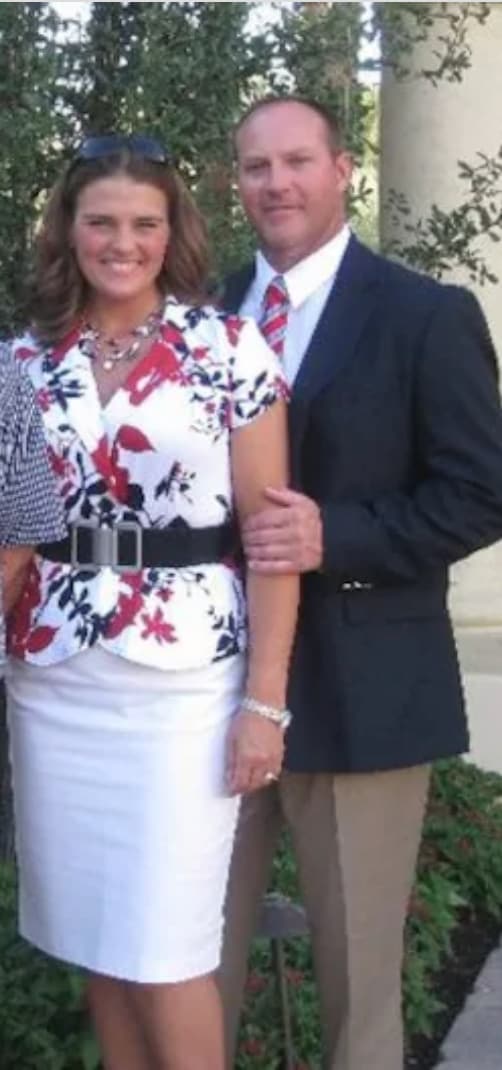 Charisa Fiser
Director of Digital Marketing
Charisa was born in Cape Girardeau, MO., but considers Paducah to be her home.  After graduating from high school, she took almost 2 years off and traveled from coast to coast. She ended up back in Paducah and went to Murray State University, while there, she threw javelin for the track team. After graduation, Charisa moved out to California before finding her way back to this area again. In 1999, she was selling advertising when she was offered a sales position at then, Bluegrass Honda,  and she has been here since. She has worn many hats over the years from sales, back-up F&I, IT, Customer Service Manager, BMW Service Manager and now Director of Digital Marketing. Charisa and her husband, Brent, have 2 boys, Zach - who is studying to be a Chiropractor and throwing Javelin and Hammer for Illinois State University Track & Field Team and Ben who is a freshman in high school and is also throwing for the track team.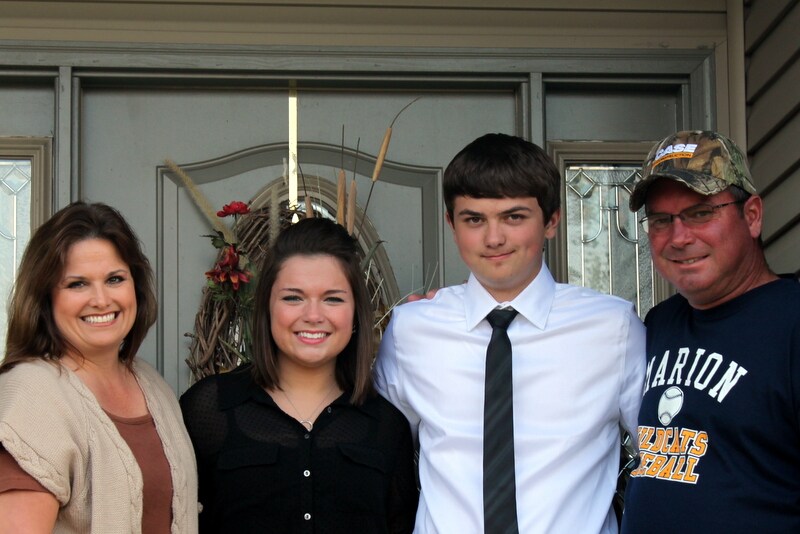 Stephanie White
Human Resources
Stephanie is a life long resident of Marion IL. The words, "not my job; have never been spoken by Stephanie. Here are just some of her roles during her 20+ year tenure: receptionist, title clerk, F&I manager, service manager, human resources manager, customer relations manager, and acting rental manager. Her willingness to help both the customers and employees makes her one of our greatest assets. When Stephanie gets away from the dealerships, she loves spending time with her husband, Brad, and children Braden and Bailey.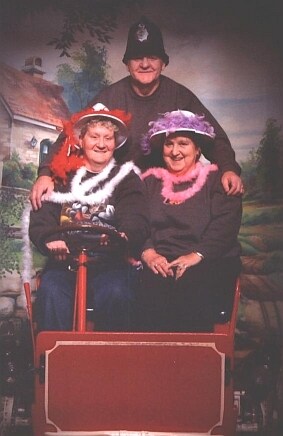 Judy Widener
Controller
G. I. Judy is originally from Portage, Indiana and now lives in Herrin. Judy's tour of duty started at Marion Ford Hyundai started in 2006, but she has been in the car business for over 35 years. We are so lucky to have someone so disciplined with the dealerships finances as well as the customers. It took a little time for her to adapt to all the friendly faces around here, but now she is one of our best pranksters. She has truly become a major part of the Watermark family. Judy's home family consists of one of the finest K9's walking on four legs. Emmi takes care of her when she isn't crunching the numbers here at the dealership. Judy is without question, one of our greatest assets.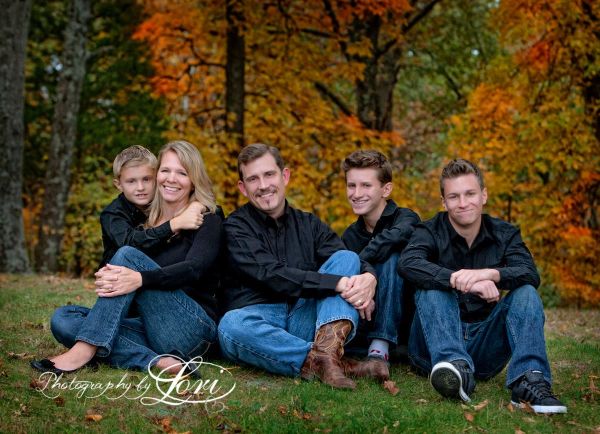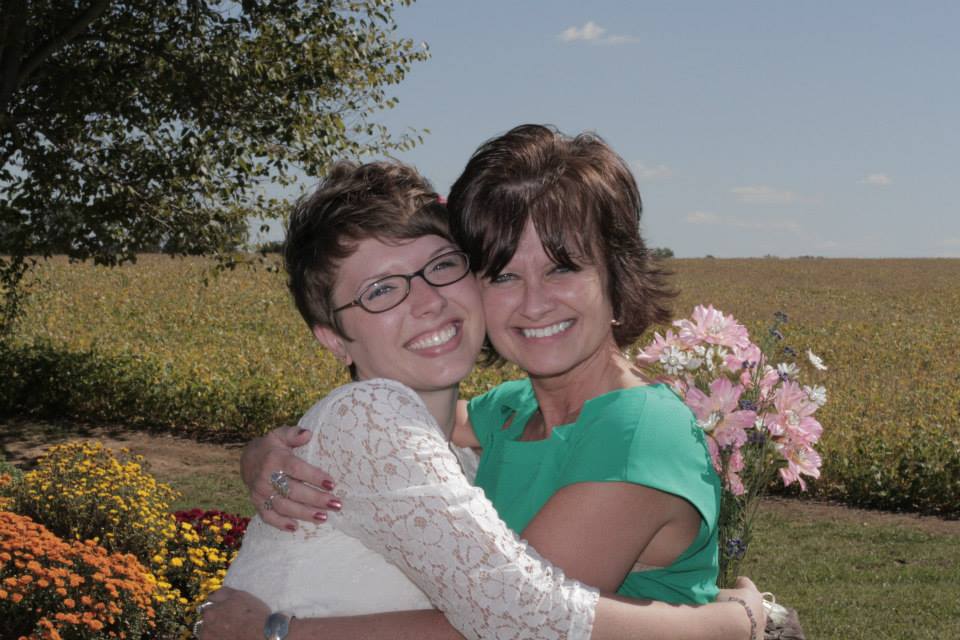 Joann Adams
Accounting
Joann is originally from Marion.  She started with Watermark Ford of Marion in 2004 in the Business Development Center, but has now joined the accounting office. Joann always tries to maintain an optimistic attitude. When she isn't here, she is spending time with her daughter Jessi and her grandson Grayson.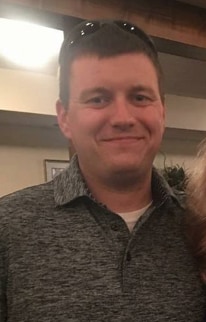 Andrew Hancock
Information Technology Manager

Andrew has been with Watermark since 2012 and moved into his full-time IT role in 2015.  Since that time, Andrew has led multiple Information Technology efforts, including upgrades to our networks and internet reliability as well as our security environment.  Andrew spearheaded the implementation of our phone system and our help desk ticket system.  Andrew is the go-to person for any technical issue, supporting 275 employees at six locations.  He is always ready to help and works countless hours supporting us all.  2020 has been particularly interesting and busy for Andrew due to all of the support required for our remote work environment.  Throughout the year, Andrew has received a great deal of positive feedback.  He is responsive and has vast technical knowledge.  Andrew exemplifies the Watermark Ethos by taking initiative to keep us on the cutting edge of technology, by acting quickly to solve problems, and by embracing great responsibility in his daily efforts to keep us all working.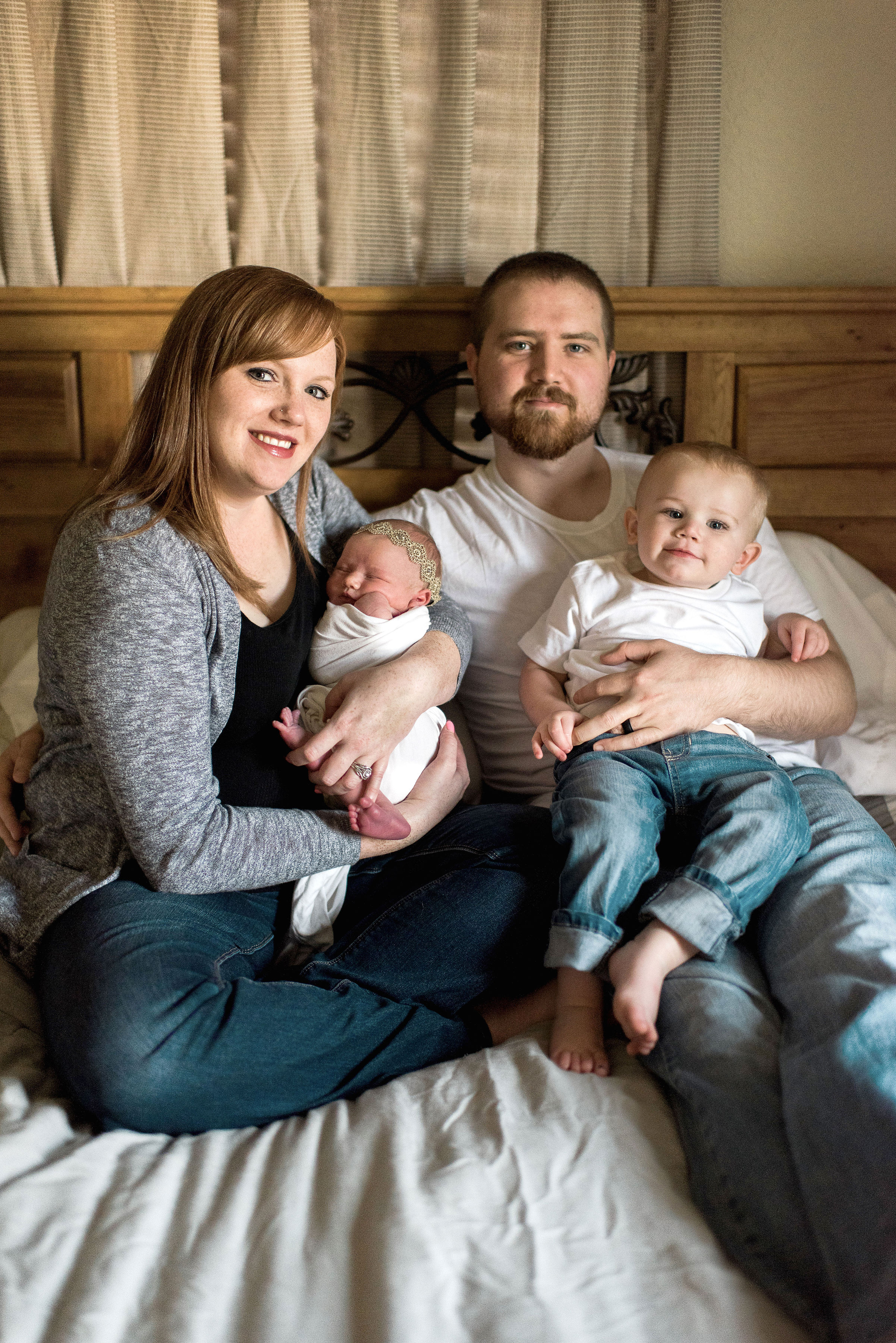 Shelby Burris
Accounting
Shelby made the jump into the auto business here in August 2013.  She is originally from Cobden - Go Appleknockers!  She moved to Carterville with her husband Brandon in 2013.  She enjoys cooking, reading, crafting and home décor.  Most of all, she love spending time with her husband Brandon and their two children, Gage and Lainie.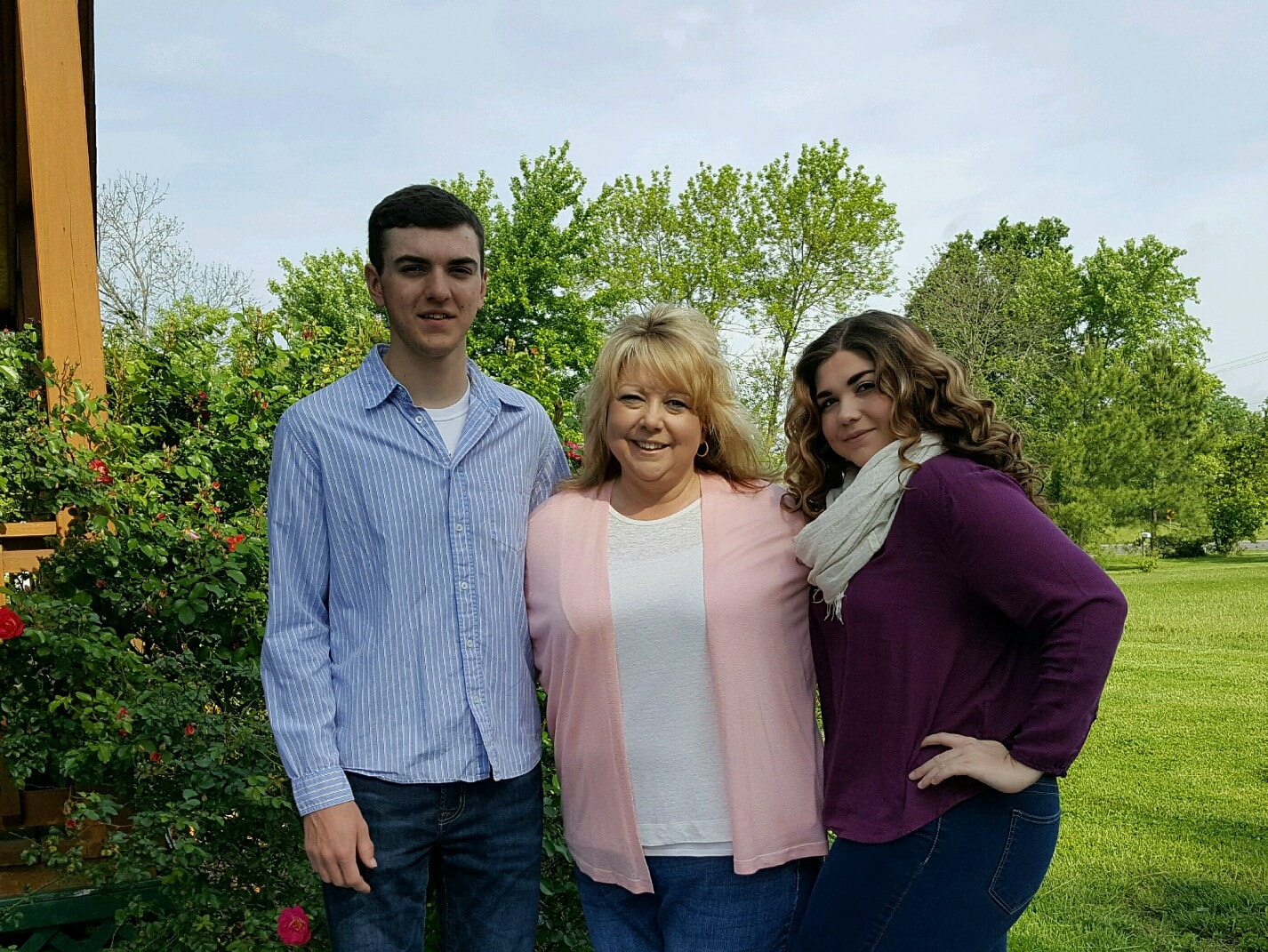 Carri Carey
Accounting Coordinator
Carri joins from nearby Herrin.  She has over 22 years of experience in the car business.  Carri stays busy at home taking her son, Austin and daughter, Madelyn, to do all of their activities AND.. she still finds time to scrapbook.  We are glad to have Carri here on our team!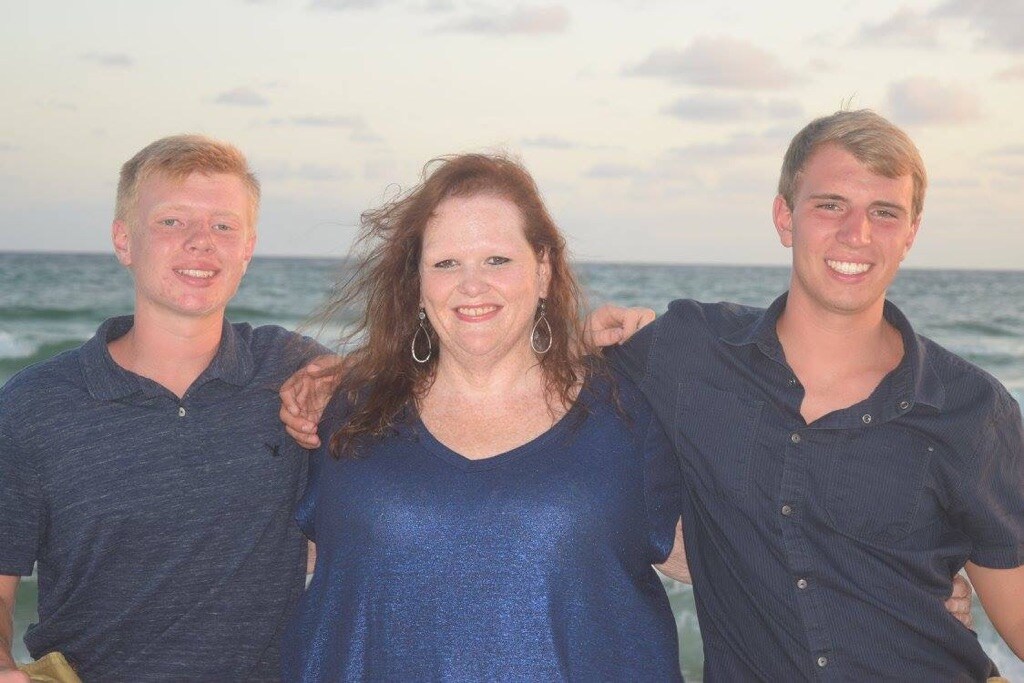 Stephanie Griffin
Accounting
Stephanie is from right here in Marion, born and raised.  She has worked previously at one of our dealerships and is now a title clerk in our accounting department.  Stephanie enjoys watching movies and musicals and likes to read.  She also loves watching her nephews play baseball and basketball.  Stephanie has three cats, Theo, Baxter and Charlie!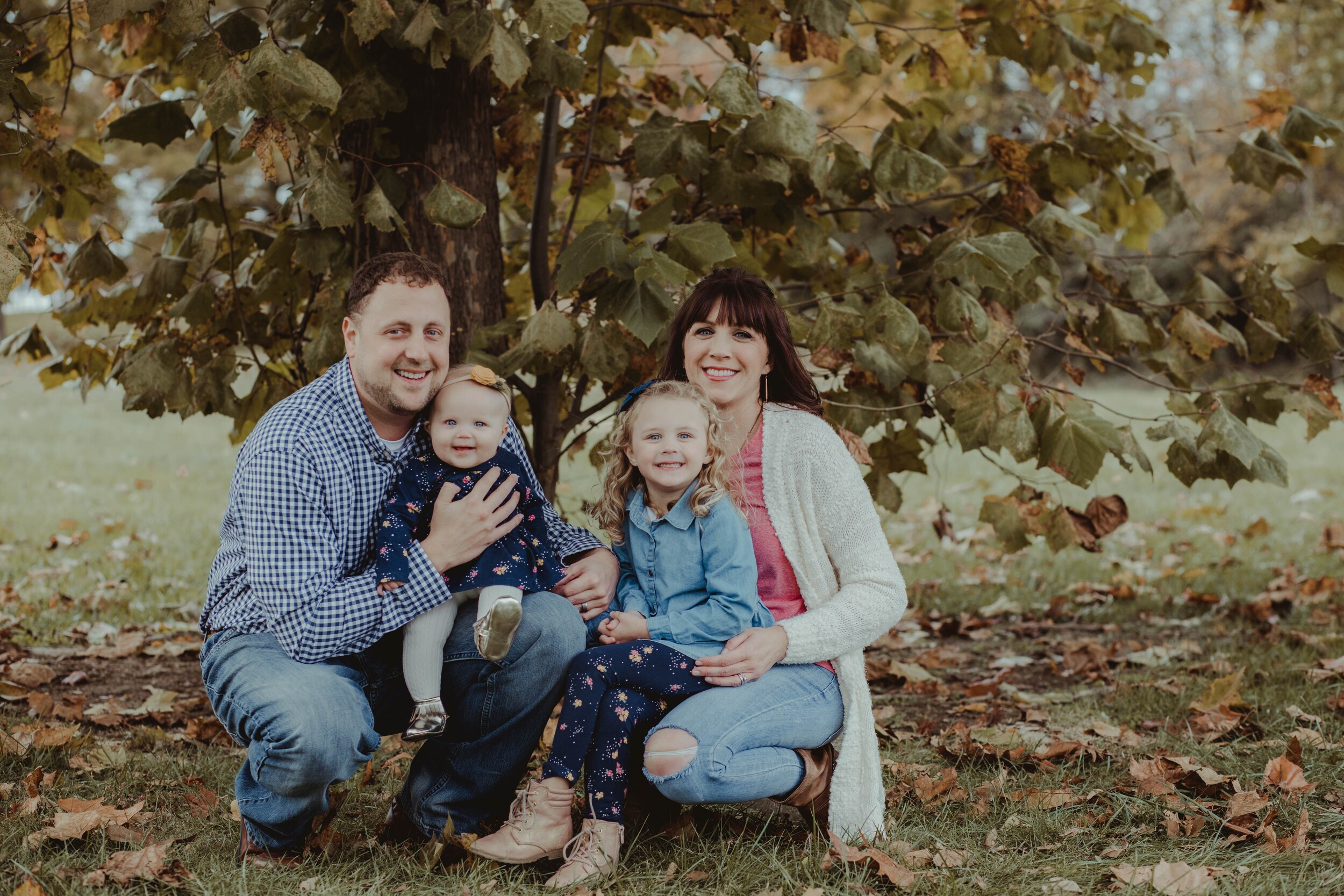 Sarah Hogan
Accounting
Sarah is originally from West Frankfort, Illinois but moved to Marion in 2013. Sarah started her career in the car business at Watermark Ford Hyundai of Marion in 2005. She has had many roles within a dealership and is now processing warranty claims for the group. Sarah always has one goal in mind, customer satisfaction. Sarah is an outstanding person and employee. She and husband, Chris, have a daughter, Marley.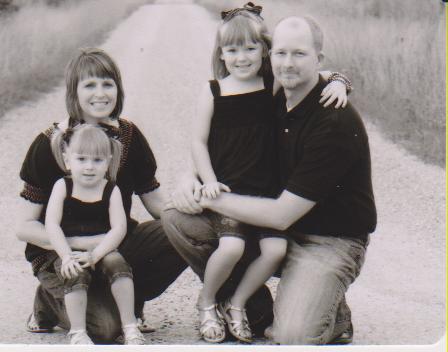 Todd Smedshammer
Accounting
Todd was born in Minnesota but spent most of his childhood here in Marion, IL and now resides in Herrin with his wife Sherry and their daughters Harper & Quinn. Todd has been with us since 2006 and represents the male population in the accounting office. Todd is the calming presence in the office. Every now and then we have to check his pulse to make sure he is still with us. When Todd isn't here at work, he is either reading, rooting for the Twins, or playing with his two daughters, Harper & Quinn.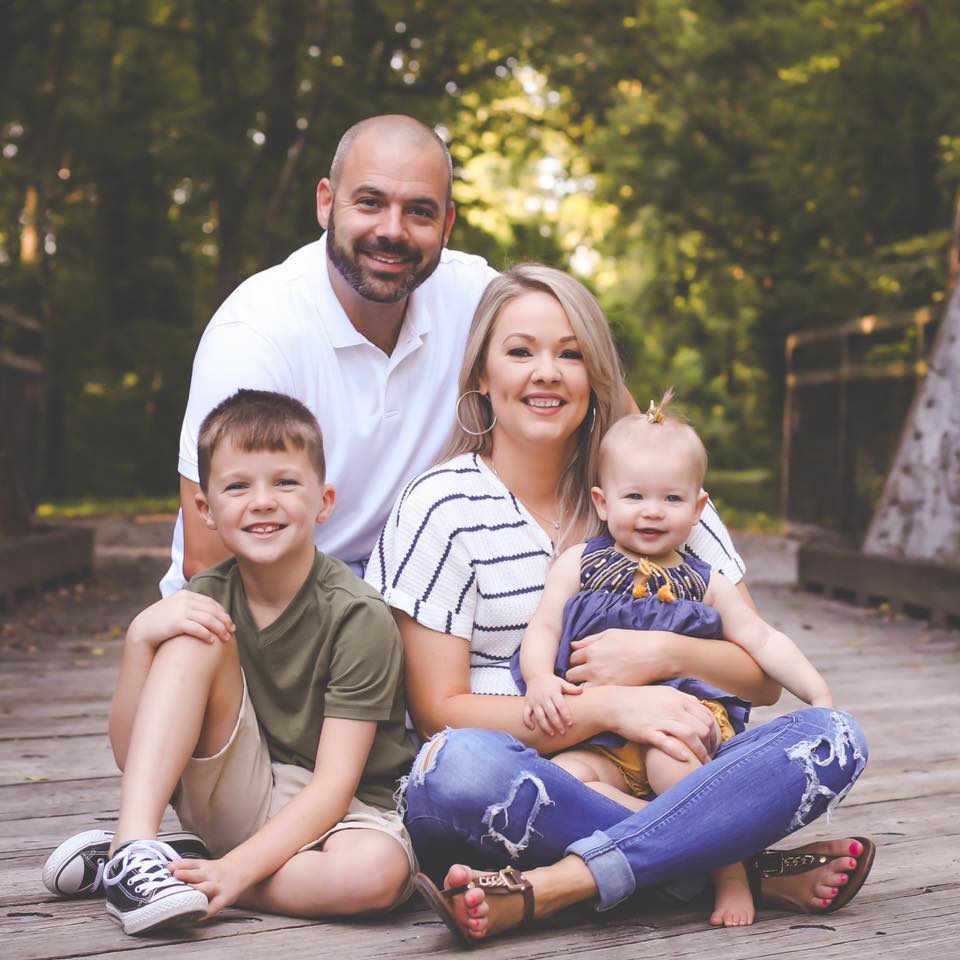 Kailey Lynn
Accounting
Kailey is from Marion, Illinois and has been with Watermark for several years.  Since day one, she has been so helpful to our customers and to her peers.  She keeps growing professionally and has become an incredible member of the team.  We can always count on a big smile and a sincere laugh from Kailey right when we need it most.  She loves spending time with her family and working on her new home.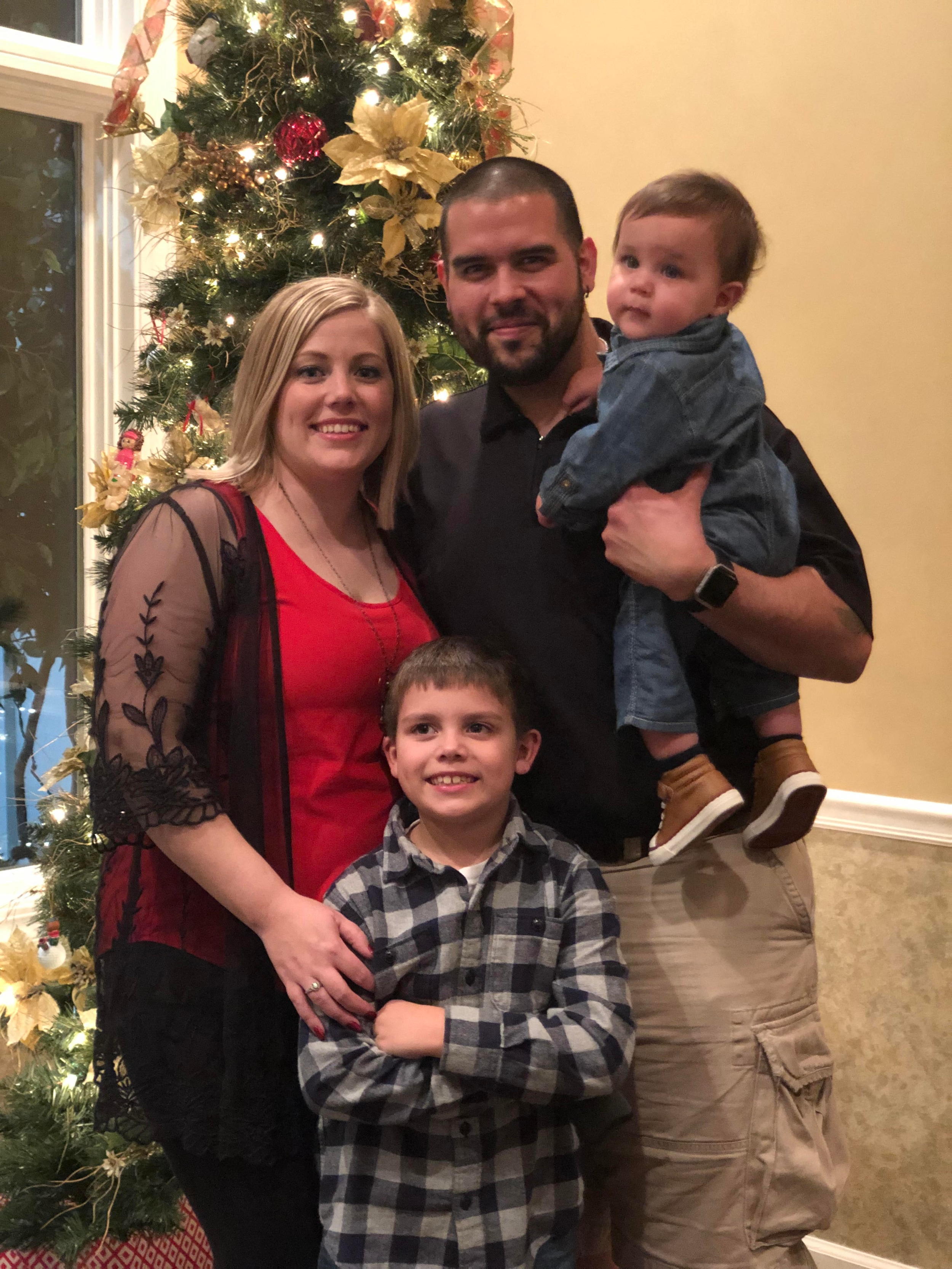 Crystal Oxendine
Accounting
Crystal was born and raised and in Herrin, Illinois.  When she started working at Watermark Ford, she was processing wholesale and dealer trades and has tackled just about everything in the accounting office. She loves spending time with her family and friends, playing darts, singing (but has stage fright) and WORK (wait, that's a hobby?)!  Her favorite sports teams are any that her husband isn't cheering for, unless it's football.  Then she cheers for husband's team, the Dallas Cowboys.   Crystal's husband, Brad is a professional dart player and although she does play, she's very happy when her darts just stick in the board.  Crystal and Brad have two handsome little guys, Gavin and Grant!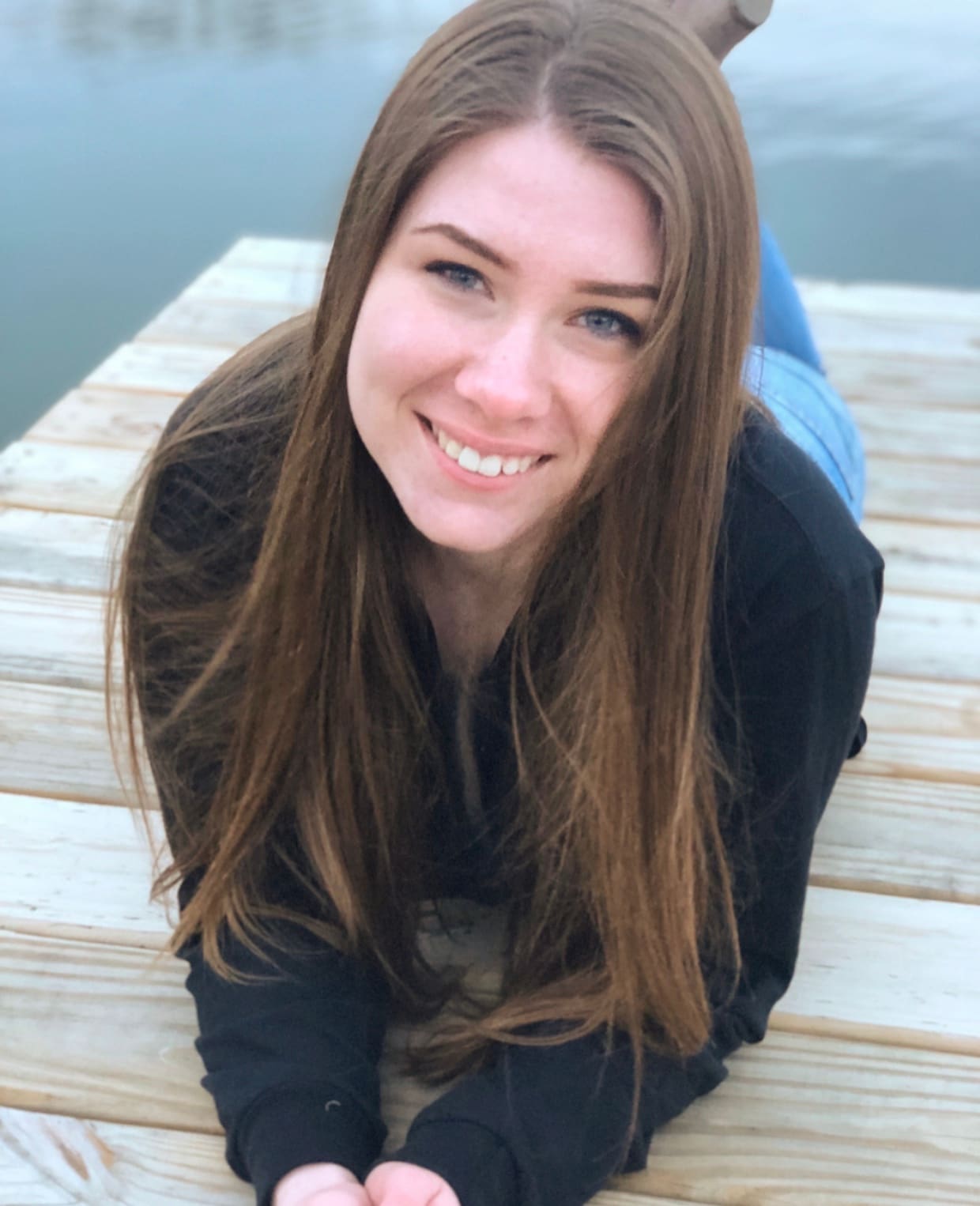 Kristin Payne
Accounting Department - Intern
Kristin grew up on the outskirts of Marion, IL and attended high school at Crab Orchard where she graduated as Valedictorian of her class. Currently, Kristin lives at home but commutes to college in Evansville, Indiana attending University of Southern Indiana majoring in Accounting. When she isn't in class, Kristin interns at Watermark Auto Group. Brand new to the car industry she is excited to put her accounting knowledge to the test. In her spare time, Kristin enjoys anything outdoors. Hunting, fishing, hiking, riding ATVs, camping, kayaking - you name it.